This TR3 had been sitting for a number of years when we got it.  The owner decided to take the plunge on a re-paint so we disassembled everything and sent the body out to the painter.  Meanwhile, we set about upgrading details to make the car a reliable and robust performer, like installing a BP270 cam in the rebuilt motor, adding relays in the wiring, replacing the old fuel line with new, rebuilding the brakes, and other odds and ends.  Click any of the pictures below for a larger (much larger!) view.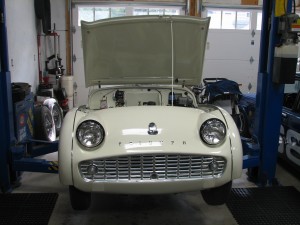 Here she sits on the operating table being reassembled.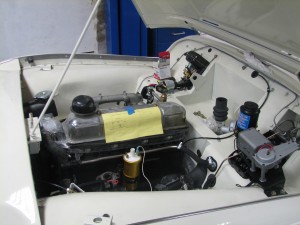 Here's a peek under the bonnet.  Everyone loves a clean engine bay.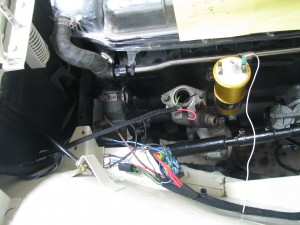 The wiring is coming along nicely.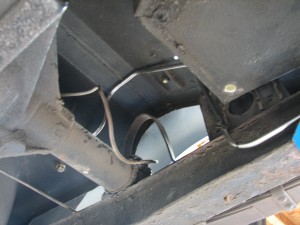 New fuel line bent into shape by Dean.
Interior yet to be trimmed.