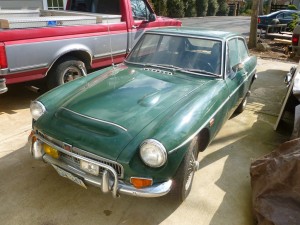 A customer recently bought this MGC and sent it to be sorted.  We'll take a look and see what needs to be done.
MGCs, for those who don't know, had a 3.0 liter straight six under the hood for a bit more oomph than an MGB.  They were panned when new for being nose heavy with slovenly handling, but a good bit of that can be adjusted away.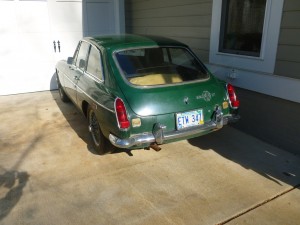 This car hasn't run in a number of years, so we are going to change that.